Notes are available for select Integrated Projects Proposal PDF and ZIP files are available. Projet A++ for maximun grades are listed below.
OSSI-1 CubeSat lifted off on a Soyuz-2-1a with the research satellite Bion-M1 from Launch Complex 31 at Baikonur in Kazakhstan on Friday, April 19 at 1000 UT and was deployed from the Pod mounted on top of Bion-M1 at 1615 UT. -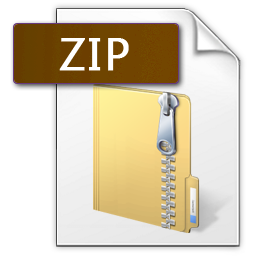 Centralita WIFI para ignición de CANSat URL - URL -
-
&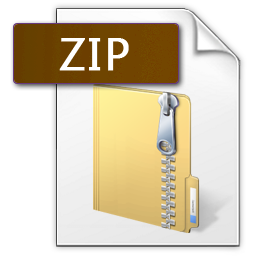 Launching model rockets wirelessly
Prototipo de CANSat -
,
&
Listado Misiones &
&
Cansat Information
Decodificador Imágenes DVB por USB -
&
List of NIM that would be good:


Samsung
- DNBU10512IST ( utilisé aussi par ModuleNIM de l'AP-IPbox 9000HD) 3 unités en test à la maison
- DNBU10711IST ( 1 acheté sur Ebay utilisé sur proto MiniTioune, 10 autres arrivent dans 1 ou 2 jours)
- DNBU24513IST ( utilisé aussi par ModuleNIM de l'AZbox Premium HD+) 
- DNBU10512ISA (?)

EARDATEK
- EDS-4B47FF1B+ ( 2 bought on AliExpress, will be tested next week)

SHARP
- BS2F7HZ1167 ( horizontal)
- BS2F7VZ1167 (vertical)
- BS2F7HZ1169
- BS2F7VZ1169
- BS2F7HZ0167 
- BS2F7VZ0167 
- BS2F7HZ1069 (1000 available on ali express)
- BS2F7VZ1069 ( 3 bought onr Ebay and already tested using MiniTioune )


SERIT
- SP710Vb half nim tuner
- SP4760Vb Dual Half Nim Tuner avec 2 STV6110
- SP760Vb half nim tuner with STV6110
- SP7760V Half Nim Tuner with STB6111
- SP1061V Half Nim Tuner with STB6111
- SP2336 Nim Tuner
- SP3206 Nim tuner avec STV0903 et STV6130 250 MHz ! Fantastic! we can go down to 250 MHz!!
- SP460V Half Nim Tuner with STV6120 250 MHz
- SP2246 nim tuner STV0913 STV6111

LG
- TDQX-S001F (LG) (chips STV0903B & STV6110A) ( used in SetTopBox Digiline 7000HD)
Homemade altimeter specifically for model rockets -
RangePro 125  Rocket Motor Test Set -
La celda de carga que usaremos es el modelo 620-300Kg y 620-500 Kg del fabricante UtilCELL:
---
Develop an special project for help the development of new course realistic projects.
The project deliverables comprise 10% of the final grade for this course.
Individual/Dual Project proposal — 0%
Mid-term team presentation — 5%
Final team presentation — 5%
Detailed Overview
During Ocotber, each student or two students will work on their project proposal. A team formation oral brief report (a one page report containing names of the team members and project idea) must be submitted to the Lecturer.
Your team will make an 8-minute mid-term progress presentation during the end of December.
MATLAB SW tool to export 3D models of nuts, screws and wahsers in STEP & STL format all in Metric Threads:


Asignated to:
Asignated to:

The student will work with 123Catchin order to scan 3D electronic objetcs and obtanin a 3D surface definition.
2D electromagnetic simulation of staps:
Asignated to:
________________________
________________________
The student will use a 2D field solver in real multilayer PCBs.
Include a GUI to Matlab tool for design compact prototype boxes.:
Asignado a:
__________________________
__________________________
Include a GUI to Matlab tool for design compact prototype boxes. All the Matlab toolbox is completely finnish by last year students. This proposal is just an upgradein the GUI.
Thermal simulation :
Asigned to a:
______________________
______________________
The student will use Solidworks to obtain the thermal simulation of PCB design.
Christmas LED Star (continuation of previus work):
Asigned:
_____________________
_____________________
The not finished design of last year examples will be ended and fabricated.
ALTIUM examples for advanced connections
Asignated to:
Students will prepare few slides showing the procedure to use ALTIUM advanced connection issues. (Differential routing, Impedance matching, etc.